Announcing the Warcraft Logs Companion
We're excited to announce the immediate beta release of the new Warcraft Logs Companion app. The app takes on the functionality of the Warcraft Logs Uploader and goes much further.
Upload your combat log. Analyze your raid. Improve your play. All in game.
The Warcraft Logs Companion allows players to upload combat logs from World of Warcraft, either live during play or after a dungeon or raid. The Warcraft Logs servers will then parse and analyze the log before making it viewable in game. No more tabbing out to view wipes, replay, and ranks.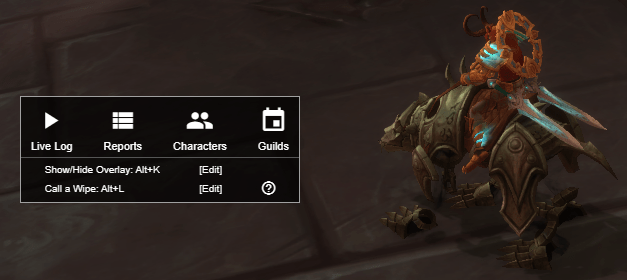 Intro
Welcome to Warcraft Logs, a Web site that provides combat analysis for Blizzard's World of Warcraft MMO. Record your combats, upload them to the site and analyze them in real time. Find out exactly what went wrong and discover what you need to do to fix it!
UPLOAD. ANALYZE. IMPROVE.
Become a Patron!
Support Us On Patreon!
Become a subscriber for as little as $1/month. Patrons get to browse the site ad-free, can bypass rankings queues during peak traffic times, and keep their reports from ever being deleted.